Cabaret Magician – Tj Shoesmith
Tj performs as a cabaret magician worldwide, including on cruise liners. The Magic Castle is a members club in LA. Magicians from all over the world are invited to perform there. It is a venue dedicated to magic, with several performance areas, an extensive library (for members only) and a museum. Tj has been invited to perform at the Castle ten times.
The Magic Castle 2007
I was getting the hang of being a cabaret magician and comedian in 2007. At that time, I played the parlour at the Magic Castle for the first time. This is a sixty-seater venue, with steep teared seating. You perform three times a night, so twenty-one performances in a week.

On the last night, I was there, I got a few cameras in and recorded several shows. From this, we created a showreel, and I got work with it on major cruise lines, Monday Night Magic in New York, Jongleurs LA and many others. It worked very well for me. It is fifteen years old, and the footage is grainy, but I'm still very proud.

TJ Shoesmith
---
Adaptable Cabaret Magician
A cabaret magician works very well after close up magic. When the guests get to know Tj, everyone can have one last bit of fun before they leave. It also works well in many situations where you want your guests entertained as a group for a short period, even weddings.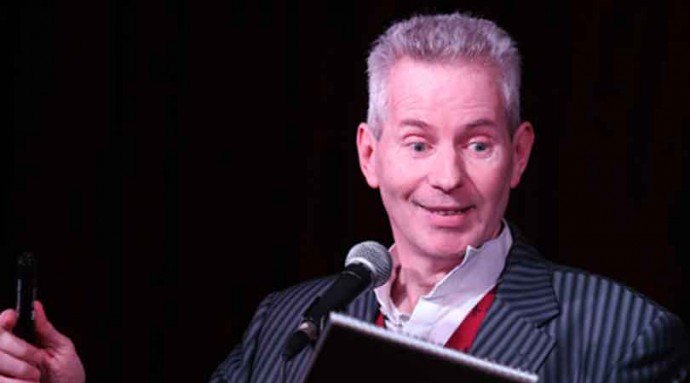 ---
Thank you for your performance last night you were phenomenal, beyond brilliant.

You completed a lovely evening and it felt more like you were one of the family rather than a hired hand.

Andre (With the £20 & Kiwi) Venue Bar & Grill, Harrogate
Cabaret Magician Anywhere, Anytime
As magic is so adaptable, a cabaret magician does not need a stage with lighting and sound. Adapting a living room is possible with a small number of guests. When performing for more significant corporate events where the numbers are higher, we make several requests to ensure the show goes smoothly.
"We were blown away with your amazing tricks and fantastic delivery style. You made the whole party compete."

Danny (Host), Venue Private Party
Devious Minds and Touring Cabaret Magic
In 2010 Tj became half of "Devious Minds" a cabaret magic show which is still touring today.
We took the show to Edinburgh and played in a lovely room just off Princess Street. The run was for a couple of weeks and got some excellent reviews. We then did a short tour in the south of England, playing in small theatres and Universities.

This led to a series of bookings on the "rural tours". These are shows that tour venues in more isolated areas. We've been as far down south as Devon and Cornwall and as far nothing as Lancashire.

We had great fun and learned a lot at the same time.

TJ Shoesmith
Cabaret Magician on the London Comedy Circuit
Around the same time, Tj started performing cabaret for the Magic Circle corporate events. At the same time, he appeared at Conjuring at the Court in West London, Madam Jo Jo's in Soho and Half Moon Magic.
Mirth Control, a significant agent on the comedy circuit, asked Tj to compare comedy nights. So, he travelled up and down the UK for a few years. Eventually, the pressure of travel, combined with the birth of his twins, meant he had to stop.
Tj has won many awards for his comedy magic. He performed at the International Brotherhood Of Magicians Stage Competition and was awarded first prize for Originality. He was also a runner-up in The Magic Circle Stage Competition.
---
Please go to our booking page to ask about cabaret or to talk about an event.