6 Tips to help you when hiring a Magician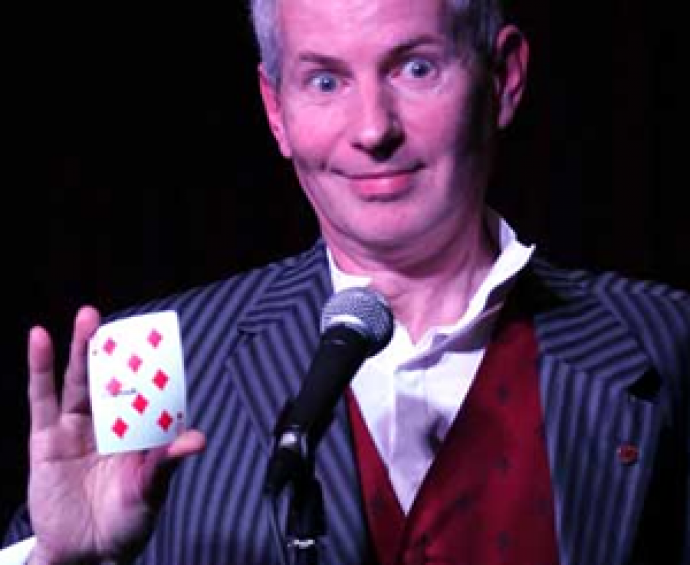 When hiring a magician, how do you find one that is right for you? This question made me think about who my favourite magician is or who I would book if I needed someone to perform. To find a magician who will suit you is very personal, and given the events we attend, some thought needs to go into employing the right one for the job. There are several ways in which you can help make your decision easier.
Find a magician to hire with good references
Any good magician will be able to provide references from past events, which will support their claim to be a good entertainer. Check that the companies are reputable and the comments haven't been cut or altered.
You can find Tj's references on his client page
Look for video of their work when hiring a magician
Look at the magician's showreel. There should be one on their website. If they don't have one, then move on. The only way to find a magician with flare and ability is by seeing them work. Due to the nature of most professional magicians' engagements, it is the only way to view them at work. Watch how they interact with people. Can you imagine your guests enjoying such a performance? Check out Tj's video page.
View their CV and Check their past work
If you find a magician with a good CV, it does not necessarily mean they are a good magician! However, it indicates a level of experience and standing within the profession. Consequently, it is worth your time. Have they won any awards? If so, what? Are they a member of any professional body, for example, The Magic Circle? Where have they worked? More importantly, who have they worked for? You can see Tj's past work on his about page.
Look through photographs on their website
Look at the photographs on their website or Instagram. Do the guests look happy? It is important! While Magic on its own can be slow and frustrating, a good magician will interact with humour creating a performance that your guests will remember with affection. So, if you find a magician whose website doesn't show guests enjoying themselves, the magician probably doesn't possess the necessary skills. In this case, you should ask yourself why? Check out Tj's Gallery page.
Referral work
How much of a magician's work is repeat bookings or recommendations from past customers? Firstly, this is an indication of how popular they are. Secondly, it will tell you how much they are working. Entertainers say that getting the first booking is not that hard. It is the repeat booking that counts.
When hiring a magician talk to them
If you are hiring a magician, and find one you like, pick up the phone and talk to them in person. Do you like them? Furthermore, do you trust them? Booking over the internet is fine, but we advise you to speak to your entertainer before deciding to book. Especially, if you feel uncomfortable or unhappy.
Choosing the right performer when looking to hire a magician is important. Hopefully, these tips will help you make the right choice.
This is an extract from "Questions People Frequently Ask Magicians" which appears on TJ's website.