High Wycombe Magician at the Hell Fire Caves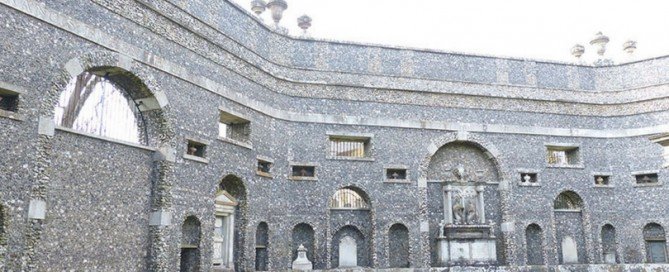 This evening I was fortunate to perform as a High Wycombe Magician at the Hell Fire Caves in Buckinghamshire. This is a maze of tunnels and caves. Developed by the infamous Sir Francis Dashwood, where he entertained friends and "ladies of the night"!
A very unusual setting for a 25th Anniversary! As I walked through the labyrinth of tunnels which lead to a cave, you could not help but feel a certain sense of claustrophobia. It was a wet day. Water occasionally dripped from the stones above and the gravel was damp underfoot.
I had been booked to perform close up magic for the guests at this unusual venue. As I arrived at the inner sanctum, I was more than a little bit nervous.
All this may not sound welcoming but the evening could not have been warmer. A twenty five year relationship is a wonderful thing to celebrate and Sue and James had delightful friends.
High Wycombe Magician is Normal?
As I left a gentleman, also called Tim, turned to me and said, "You are the most normal Magicians I have met!". I am not quite sure what he meant by normal. I'm not even sure if it was a compliment. However this may be the unique selling point I have been looking for all these years.
Sandy Moretta, the wedding organiser, ran the evening perfectly. This is the Hell Fires website.
I have made appearances at the excellent and prestigious Phyliss Court in Henley several times over the Years. I have also appeared at events and John Lloyd and Waterstones in Milton Keynes.
I always enjoy performing magic in Buckinghamshire, so if you are planning a function in the future and are looking for a close up or cabaret magician for a corporate or private event, do give us a call. Details can be found on our booking page.