East Sussex Wedding Magician at Wadhurst Castle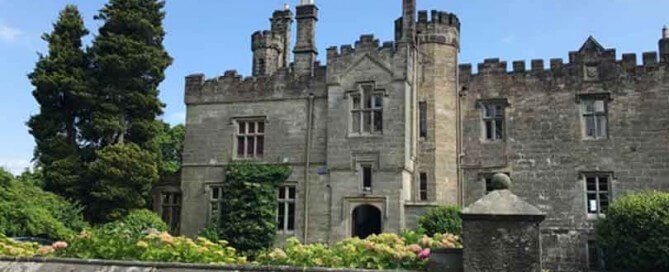 I have worked as a Sussex wedding magician for the last fifteen years and this has to be one of the best venues I have seen.
"Thank you so much for your performance at our wedding yesterday. It really added to the occasion and we were glad to have booked you."

James – Groom
Wadhurst Castle is situated in the heart of East Sussex. The venue is described as a mansion but looks like a castle. It has excellent views and splendid grounds, including a walled garden, which was too hot to be used on the day. 30 degree heat at midday.
This grade II listed building makes a perfect wedding venue. It seats 60 or more, has a licence to perform weddings, and the most wonderful grounds.
The building has quite a history of extensions and modifications. First built by James Louis West in the 19th Century, it was later bought by Benjamin Harding and transformed by the architect Edward Buckton Lamb. It was then purchased by Edward Lamb who made further extensions. All of this taking place in a little over 20 years.
I was asked to perform as a Sussex wedding magician at the venue between the wedding breakfast and evening reception. Due to the amazing weather all the guests were outside on the lawn in front of the mansion.
This worked remarkably well. Generally, magic works better indoors. You have far more control over the environment, and things like wind and sunlight can make it very difficult. On this occasion, there was no problem at all. I was able to perform close up magic amongst guests and got a perfect reaction.
An hour into my performance evening guests started to arrive which gave me more people to perform to. It was a lovely afternoon and I met several really interesting characters.
Other performances in the county include the Komedia in Brighton and Blackstock Farm in Hellingly. If you are looking for a Sussex magician, don't hesitate to get in touch. TJ is available throughout the count and the UK. To make an enquiry please go to our booking page.