Cumbria Cabaret Magician in Maulds Meaburn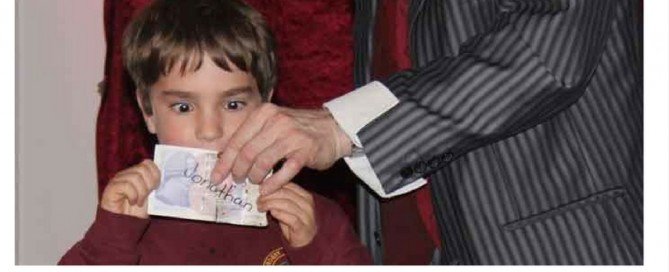 Things are still going well on the tour. Indeed I am now working as a Cumbria Cabaret Magician performing comedy magic. The residents of Maulds Meaburn were very receptive tonight and Helen looked after us very well. Again only a few miles from Penrith so luckily there was only a short drive to the venue. Soon we ae off to Armathwaite.
A Beautiful World
This time, we are on the edge of the Lyvennet Valley, again very picturesque and peaceful. This part of the country is so beautiful and we are so lucky to be making a living touring around these wonderful villages.
The show needs to be versatile. Last night we played on the flat, without a stage. However, tonight a beautiful new stage had been erected. It is impossible to know what conditions you will be met with prior to arriving at a new venue.
Performing on a stage is very different from performing on the same level as the audience. It is true that sight lines change and a trick which looks good from one angle doesn't look so good from another. I don't perform any close up magic when on a stage.
Cumbria Cabaret Magician and his audience
However, this is not the only issue, your relationship with an audience is very different when you are a few feet above them. As we all know the height gives you status, accompanied by the vulnerability. However, it also creates that famous fourth wall, which every Cumbria cabaret magician is trying to break down. It is a trade-off. With a small audience, I would always want to be on the flat. When it comes to a larger crowd the height is necessary, otherwise, people can't see.
This turned out to be a great night, Barbara from Highlights was there, and we got good feedback from the audience. We now drive east towards Newcastle.
To book a magician in your area please go to our booking page.