Epping Magician at Haywards Restaurant Essex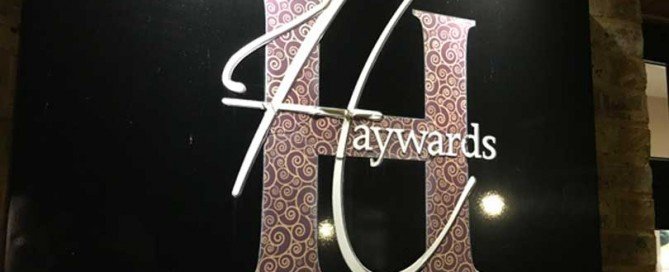 In March I performed as an Epping Magician at the wonderfully tasteful Haywards Restaurant in Essex.
Run by Amanda and her husband Jahdre. They use seasonal local produce to create wonderful food which is very popular amongst the locals. The garden provides many of the ingredients used. As well as producing honey for the community.
When you arrive at the restaurant you will find a horseshoe drive which gives you access to The Forest Gate Inn. Indeed, this dates back to the 17th Century and The Gate House.
Both Amanda and Jahdre have a wealth of experience in the food industry gleaned from working all over the world. The Good Food Guide featured them last year.
What made the event all the more enjoyable was Amanda's understanding of how a magician works. As well as what is needed to make the customer happy. She understood that a close up magic set, which is broken by the arrival of food or drink, is not as good as one which runs without interruption.
She made sure the tables were free and told me when to approach them. Some magicians might find this controlling. I really do not, she was wonderful, and made sure that we all looked the best we could possibly be.
Testimonial
Thank you so much for making Saturday such a great evening.

Everyone enjoyed themselves – the food & service at Hayward's is exceptional. But your performance was the cherry on the cake so thank you again for everything.

Host
Epping Magician Returns
I performed both close up and cabaret as an Epping Magician for this lovely couple who were celebrating yet another milestone. Last time I met them was over ten years ago, so much had changed for both of us and it was so nice to catch up.
I have worked at Crofters, the Victoria Hall Theatre, and Squadron 2324 in Theydon Bois. If you are looking for an Essex Magician, for a wedding or event, then do check out the videos and testimonials, you can always call or email, we are happy to talk. Tj is available for appearances throughout the country as a UK Magician.
To book a magician in Essex please go to our contact page.