Royston Magician at South Farm Shingay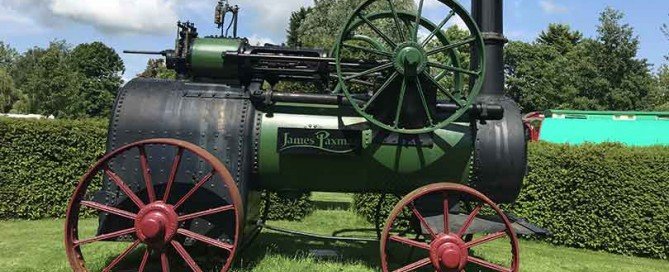 Performing as a Royston magician at South Farm in Hertfordshire this summer was such a pleasure.
The Venue
This venue has the most amazing charm. Dating back to the Tudors over four centuries ago, many of the original features remain. The farm was a derelict fifty years ago, which is hard to comprehend when looking at it now. Twenty acres of land surrounds these buildings which makes it ideal for all social occasions.
The farm is now a thriving business, but before this, it was family home.
Throughout the venue are wonderful features and artefacts which make the place so unique. This steam train situated on the front lawn is one. The name James Paxman refers to the owner of the property in the 1970's who brought up his family on the estate.
Wedding Photography
Not only was this a friend's wedding, but Jeremy Chichester Myles, a very talented photographer, was working alongside me. You can see him here directing an aerial shot off all the guests.
He also shot some very creative footage during the day and made a lovely show reel which you can see on the home page. Good footage of close up magic particularly when performed in an informal setting is hard to find. With tables to negotiate and waiters working it can be difficult to capture that magical moment. However, I think Jeremy did a fantastic job. I can highly recommend him for weddings in Hertfordshire and beyond.
"Tim, Thank you so much for making our day so special. Our guests were thrilled with the entertainment you provided – so many have said it was one of the highlights"

Mark and Ginny (Bride and Groom)
The day comprised of an intimate ceremony on the lawn, followed by a drinks reception and wedding breakfast. I left in the early evening, but I'm sure the dancing went long into the night. A wedding magician is ideal for all social occasions particularly weddings and private parties.
Royston Magician for Hire
If you think your event, in Hertfordshire or beyond, needs fresh, modern entertainment, do call or email Tj Shoesmith Royston Magician.