Harrow Magician performs at a wedding at Headstone Manor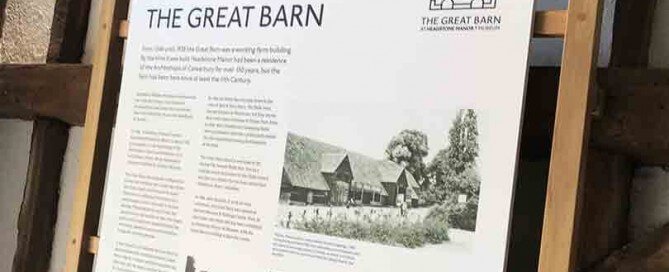 I performed as a Harrow Magician for a wedding at the Great Barn at Headstone Manor this week.
Magic and Music
Working as a wedding magician around the tables was a joy. John Watson provided great music. We met when I arrived and talked for a while. After a few minutes, we realised that we had already met many years ago. We met twice on the same day. The first occasion was his son's 5th Birthday party (now at university) at the second was at a corporate function the same evening.
Recently I visited the Manor with my children, as a friend of ours was entertaining at an open day. I hadn't made the connection, but as I arrived at the gates for the second time, it clicked, and I realised I had been there before.
The museum offers excellent insight and information about the History of Harrow and the farming community. The museum is a small barn and is open to the public. The Manor dates back to 1310. The main building, a grade one listed Manor House, is superb. One is gradually taken back in time, as you travel through it. Eventually finishing in the medieval house, which still stands today.
The owners have renovated the Estate throughout. It is a perfect London venue. Weddings, corporate events and parties are all held in the Great Barn. It is an ideal space for any occasion.
Harrow Magician for Hire
We have recently relocated to Harpenden which is not far from Harrow, so I'm always happy to make the trip. So, you are looking for a Harrow Magician for close up or cabaret, do call. I am always available to talk about your event and plans and to offer advice where I can. Please contact us through the booking page.