Northumberland Cabaret Magician at Bardon Mill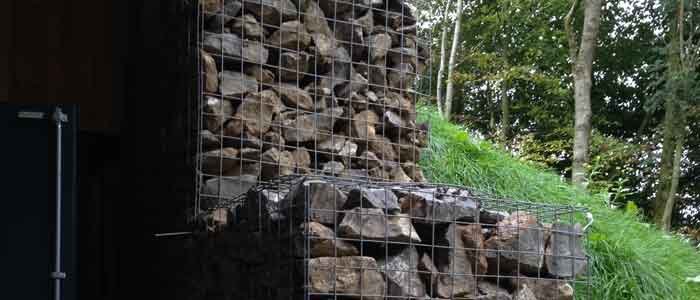 I am on tour as a Northumberland Cabaret Magician. Today the Devious Minds tour moved from Penrith east across the top of England into Northumberland. We were booked for a performance in the Bardon Mill part of Hexham. This is the third night of the comedy magic and mindreading show which we have toured as UK Magicians.
The Venue
Bardon Mill is a charming village in Northumberland, England. Nestled along the South Tyne River, it's known for its picturesque countryside and proximity to Hadrian's Wall, a UNESCO World Heritage Site. The village offers scenic walks, historical sites, and a welcoming community, making it a delightful destination for visitors and residents alike.
The magic show took place at the Village Hall. This newly renovated building has its official opening on the 19th of October, but we were privileged to be the first touring company to perform at the venue.
As you can see from the photographs, the hall has walls of caged stones. The building is carved into the hillside, and the roof has been laid with turf. Inside it is very modern with a beautiful glass front and excellent facilities.
A few minor features were yet to be installed, but this did not hinder the performance. We had a great night with a good-sized crowd.
The Performance
For me, the highlight was performing rope magic, close up, with a young German boy called Theo. My wife is German, and I am in the process of learning the language, but I found myself needing more vocabulary under pressure. I also performed a particular pickpocketing routine for the first time.
We were always looked after by Geeta and her friends and enjoyed an excellent evening before driving off towards Newcastle for the last leg of this short tour.
To Book a Northumberland Cabaret Magician
If you would like to book a Northumberland Cabaret Magician do visit our booking page