Bury St Edmunds Magician performs at Hengrave Hall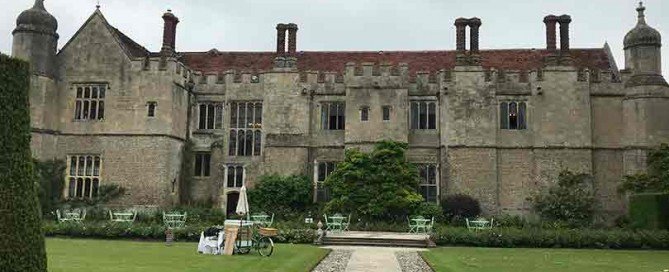 I often work as a Bury St Edmunds magician in and around Suffolk, so to perform as a wedding magician at Hengrave Hall was a joy.
The Venue
The house was completed in 1538 and took seven years to build. It has an ornate oriel window which contains the royal arms of Henry VIII as well as the Kitson arms. There is a grand chapel within the grounds. Kitson furnished the chapel with 21 lights of Flemish glass at the time of completion.
The house and grounds are full of notable architecture and furnishings.
In 1775 the house was substantially altered by the Gage family. This involved removing the outer court and east wing as well as the moat. Sir John Wood attempted to restore the exterior of the house to its original appearance at the turn of the nineteenth century.
The Hall is a marvellous wedding venue. Steeped in history and very well maintained. The Enclosed courtyard is perfect for reception drinks and the great hall for the wedding breakfast. I understand there are plans to convert the building into housing, which would be a shame for future wedding plans.
The Wedding
As a Suffolk magician I know the county well. I arrived just before the service to find a wedding organiser and vicar waiting for the bride, just outside the chapel. I quickly made myself scare and prepared for the drinks reception.
The service took about 45 minutes. The weather held off and I performed for a couple of hours before the bride and groom took their guest through to the main hall for the wedding breakfast.
Recently I have developed a couple of new tricks to perform in walk-around, which works very well when performing close up magic. They seemed to go down well, and family and friends certainly enjoyed the magic.
Booking a Bury St Edmunds Magician
If you are looking for a Bury St Edmunds magician for a wedding in Suffolk, do give us a call. Tj has performed all over the county including appearances at Bruisyard Hall and the Crown and Castle.