Suffolk Close Up Magician at the Crown and Castle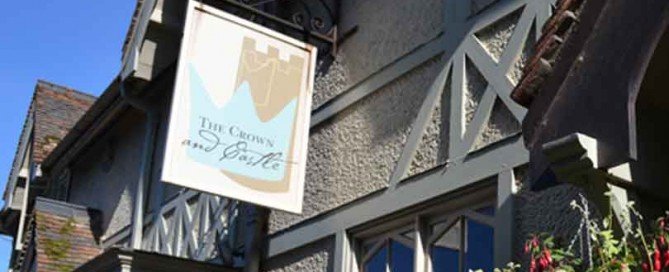 I was employed as a Suffolk Close Up Magician in the small town of Orford for two New Year's Eve parties.
I have worked in the area many times, including performances as a wedding magician at the Randolph Hotel in Reydon. Other engagements include Centre Parks in Thetford, Hungarian Hall in Woodbridge, Hengrave Hall and Bruisyard Hall.
The Venue
The Crown and Castle is a beautiful establishment with its restaurant in a wonderful village close to the banks of the river Ore. With twenty-one bedrooms and recent awards for its food (Sawdays Fabulous Food Award 2017), it is a perfect bet for any celebration.
Nearby is Orford Castle, built in the 12th Century under the direction of Henry II. It has a unique polygonal tower and exciting areas to explore, including; a maze of corridors in the basement.
The Event
The restaurant was very busy on both occasions. On my second visit, I met many people from the year before and had to perform different magic for them. These events are family affairs, and often several generations are present.
Meeting people on my return was the highlight. To see people a year on who still remembered you from the last party is always satisfying. Occasionally people will show you a signed card or drawing they received the year before. To see that a magic trick has had that kind of impact on them can be pretty emotional.
The last day of the year is always a popular time for entertainers. Most magicians will be working on this special day. I have been lucky to find myself at high-class venues with receptive audiences who are willing and want to see magic.
As always, after such an engagement, I drove through the countryside with fireworks flying all around me.
Booking a Suffolk Close Up Magician
If you are looking for a close-up magician or cabaret performer for an event in Suffolk or nationwide, please give us a call or email us from the booking page.